In this first episode of the "Greatest Minds on ADHD" Interview Series, I interviewed Dr. Robert Melillo, a chiropractic neurologist and founder of the Brain Balance Centers.
Dr. Melillo is the author of "Disconnected Kids" and of "Reconnected Kids" which will be released on April 5th 2011. Dr. Melillo has more than 2 decades of experience working with children with ADHD, dyslexia and autism.
In this interview we discussed:
The true causes of the growing epidemics of neurobehavioral disorders
Genetics and epigenetics
Common environmental factors that participate
Practical tips to help children
What is truly going on in the brain of these children
How and why chiropractors are the best positioned health care professionals to take take of these children.
Enjoy
Dr. Robert Melillo Interview
Running time: 60 minutes
Download the Interview:
Greatest Minds on ADHD – Dr. Robert Melillo
Resources:
Brain Balance Centers:
http://www.brainbalancecenters.com/
Dr. Melillo's Books
Click on the image to get the book on amazon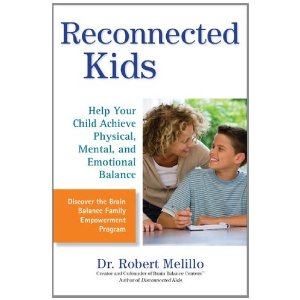 Dr. Yannick Pauli

Posted in